About Italy – La Dolce Vita
There is just so much to love in  Italy. With impressive and timeless art, rich culture, stunning architecture, romantic cities and towns, world-renowned cuisine, vineyard-covered hills, dramatic snowy mountains, endless sandy coastline, beautiful islands, Italy is the definition of La Dolce Vita (sweet life). Plus, you can own beautiful homes outside of the big cities for   $150,000—or less. It should not be a surprise that Italy is a haven for digital nomads and expats searching for a a sunshine-filled retirement and a slower pace of life in a  culture that prioritizes quality time with family and friends over work and to-do lists.
The Italian Dolce Vita is also about taking time to enjoy the small and simple things in life —a delicate rose blossom, a well-made cup of cappuccino, the walk in an ancient roman cobblestone road or the feeling of white sand between your toes.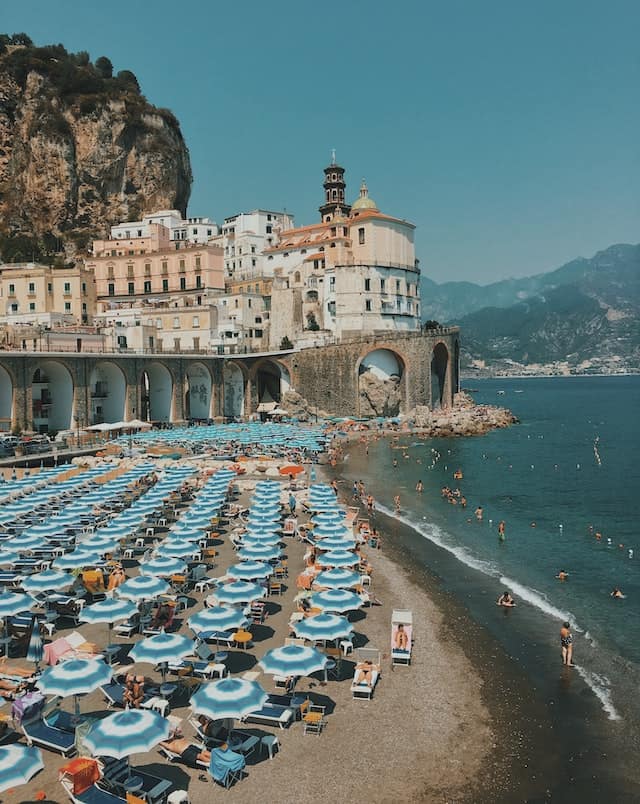 Italy shares land borders with France, Switzerland, Austria and Slovenia and maritime boarder with Greece, Croatia and other countries
The Italian peninsula is surrounded by more than 4,000 miles of sandy Mediterranean coastline. Along with this generous stretch of sandy beaches, Italy has to offer one of the most varied landscapes on Earth. From scenic and dramatic mountain ranges in the Italian Alps and the Apennines to beautiful lakes such as Lake Garda and Lake Como.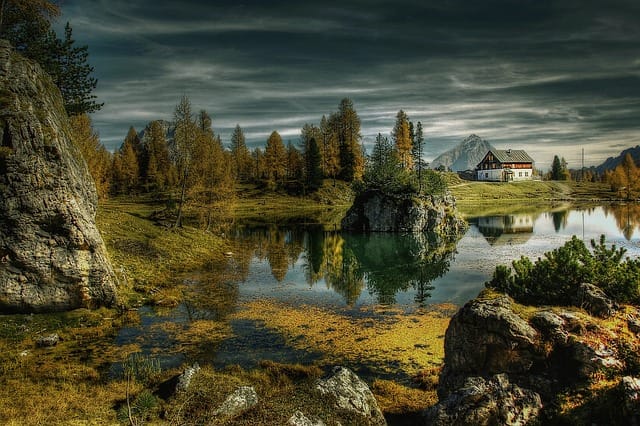 Birthplace of the Roman Empire and The Renaissance, Italy stays connected to its long past and rich history, with countless ancient ruins visible in every city and town and stunning architecture and monuments in cities like Rome, Florence, Milan and Venice.
There are simply not enough days in a lifetime to take in and discover everything that Italy's history and culture has to offer through the countless art galleries, museums, and city tours.
Climate
While many think Italy is a land of perpetual sun all year long, the reality is that Italy's geography offers a variety of weather and four distinct seasons. This change of seasons leaves a mark in the culture and rhythm of the country. 
Living close to the Mediterranean coast you will experience less drastic fluctuations of temperature than the mountains in the north. Known for its sunshine and good weather, the south of Italy experiences hot and dry summers and mild winters with occasional snow. In the north, summers are hot and humid and winters are cold, foggy and wet.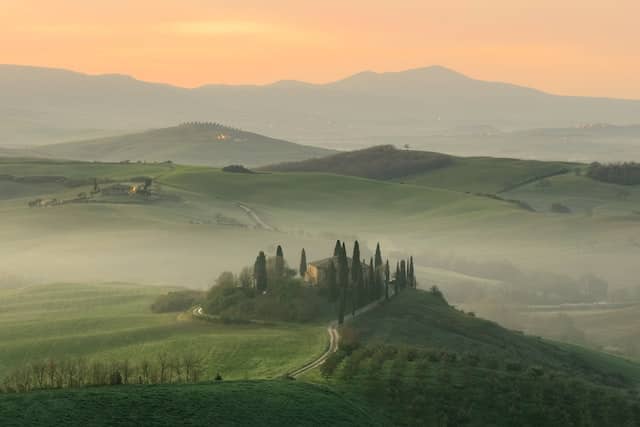 Living in Rome means you get to enjoy a rather mild climate with hot summers and cool humid winters. Make sure you bring your coat and umbrella. If you're looking for the mildest weather in Italy then look no further than  Sicily and  Puglia in the south, or the coastal Riviera of Liguria.
Earthquakes are not unknown to the Italians with activity fluctuating over the years. 
Lifestyle
The pace of life is comfortably slow in almost all parts and cities of Italy, allowing you to enjoy long coffee breaks and take long walks through ancient towns. 
The Italian language is generally easy and fast to learn at a basic level. And you will find it relatively easy to communicate and be understood with English, especially the younger generation. 
The warm reception you will receive as you blend in your neighborhood is second to none and once you become friends with Italians they go out of their way to treat you like their family. 
Long coffee breaks and discussions over a delicious cup of espresso and a refreshing passeggiata (strolls) through the town in the evening can easily be part of your daily routine. 
Safety and Security
Italy is generally a very safe country. According to the Global Peace Index Italy ranks 39 out of 163 nations and enjoys a very low violent crime rate.
Like in every popular tourist destination, petty crime like pickpockets is common in places like Rome's subway and the streets of Florence and Milan.  And anyone thinking of breaking into your house should think twice as getting past your watchful neighbors won't be that easy.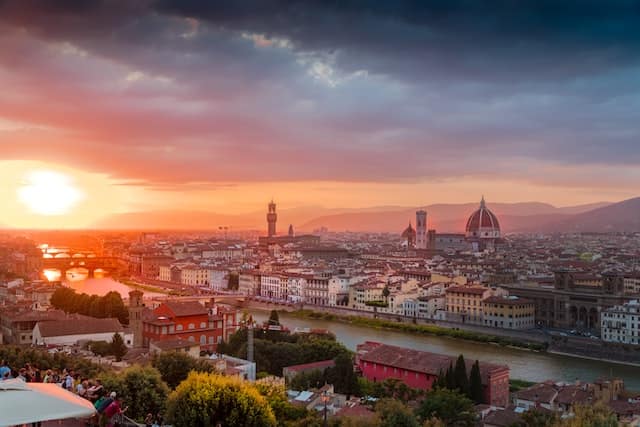 Cost of Living
We have good news as the cost of living in many parts of Italy is impressively low, especially compared to the US or Canada. The buzzing metropolis of Rome, Milan and the picturesque Venice are by far the most expensive destinations, with prices skyrocketing over the years due to massive demand from tourists and expats alike. But if you are willing to move a short  thirty minutes train ride from Rome or Florence, for example, you can still enjoy the cultural amenities and city life, while enjoying a picturesque house on top of a hill for half the price. And the simple life in Italy that many retirees look at, can come at a significantly lower price tag than you might have expected. 
So keep an open mind, do your research, and you will find that there are lots of bargain to be had all over Italy. Life in lesser-known parts of the Italian countryside, such as Le Marche, Popoli or Puglia, can offer a higher quality of life for a much lower price. 
General daily living costs can be around 80% less than your previous life in New York.  A couple can live comfortably on a monthly budget of $2,100 (or less) depending on your lifestyle. And if you find yourself buying locally grown delicious fruit, vegetables, tomatoes, olive oil, pasta and bread then you can save even more.  A cup of espresso is just 90 cents, two scoops of Italian gelato $3, a delicious three-course meal runs about $28 per person, and you annual health insurance will be around $210.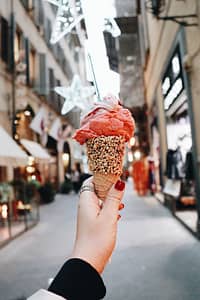 The very cheap airfare from Italy to the rest of Europe both present a  great opportunities for cultural weekend trips.
Taxes
First, you need to know that everyone who is a resident of Italy needs to pay tax on their worldwide income. This means if you plan on residing in Italy for more than three months, then you are exempted from paying income tax. If you plan to stay for more than  three months though then you need to pay income tax. The rates are quite low that as in a n effort to attract more expats to the country, the government has implemented a 7% flat tax rate on your foreign income. To be eligible though for this great tax rate you need to get residency in  certain towns in Southern Italy. 
Visas and Residency
All the thrills and feels of living in Italy can be appealing, but the question on the lips of many foreigners is how to get visas that grant access to the country. Well, Italy offers different types of visas to expats who intend to live in the country.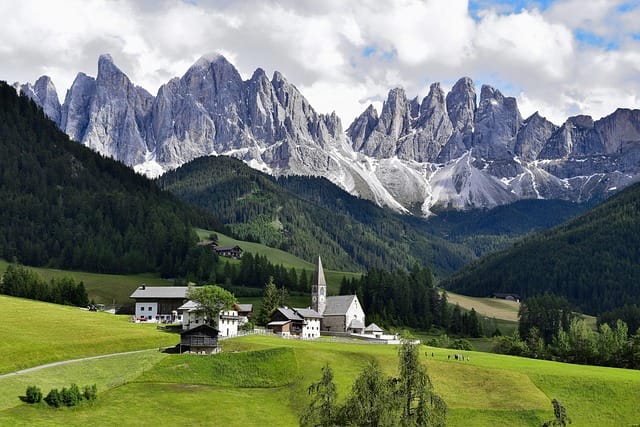 And while you don't need a visa to visit Italy from the US, you will need to apply for one if you plan to stay longer than a few months. The elective residence visa is the type of visa most retirees apply for. To be eligible for this type, you will need proof to show financial capability, a rental deed, and medical insurance that will cover you during your stay. The key to this type visa is proving that based on your income you don't need to work while you spend your days in Italy. More specifically, these annual income requirements are about $33,000 as of the time of writing for individuals and around $38,000 for married couples.
Having Italian roots makes the process (a parent, grand-parent or even great-grandparent born in Italy) a lot easier and you can even be eligible for dual citizenship. 
In other words, if you have always dreamed of a sun-filled retirement in  Italy, your dream just might be a lot more possible than you imagined.
Healthcare
According to the World Health Organization, the Italian Healthcare system ranks second in the world, right behind France thanks to its accessibility, availability, and affordability. And the best part is that this very sophisticated and advanced Healthcare system comes at a very affordable price.
Although Italy has one of the best healthcare systems in the world, there is a noticeable discrepancy between different parts of the country and between the private and public sector. Northern Italy is the most affluent region of Italy and offer access to better public medical facilities, while in the poorer south, the quality of service is lower, but still of very high standard.
Most foreigners with valid visas benefit from the same access to the public health system as Italian citizens. If you are still waiting for your residency application to be approved, then private medical insurance is mandatory These private plans will cost around $1,500 annually. Communication can be an issue at times as some of the older doctors will be very limited in their capacity to communicate in English. 
Real Estate
Today, Italy's ancient cities are booming with life. Cities such as Rome and Venice are popular tourist destinations, with many expats relocating to these cultural hubs. Like most popular tourist destinations, these cities are expensive.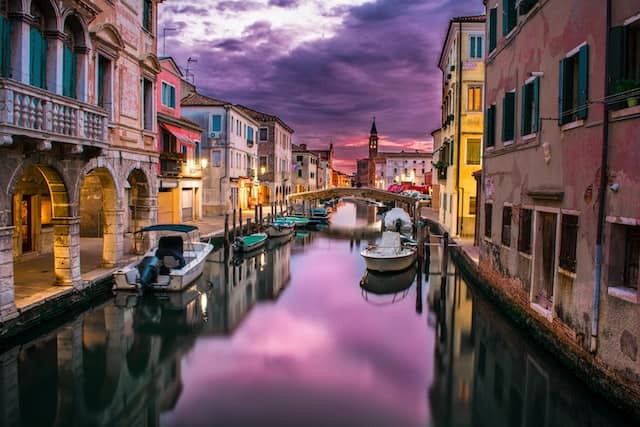 Choosing a lesser-known destination such as Abruzzo, to the east of Rome, or Bologna, in the north, will reward you with lower prices and a more authentic Italian experience.
You can buy a beautiful home in the stunning and diverse Italian countryside for $60-70,000! There is also a 1 euro home scheme (yes…no mistake here…1 Euro to buy a home), aimed at bringing life back into towns and communities that are experiencing a decline in numbers due to urbanization. This scheme allows buyers to purchase an old home that can often look abandoned in certain areas and villages in the Italian countryside. As you can imagine these homes usually require restoration work that can be north of $30,000 but for many this will still present an incredible opportunity. 
Best Places to Live in Italy
For many tourists, the mention of Italy stirs up reminders of delicious pasta and yummy pizzas. Hardly do many know that there is more to Italy than these popular delicacies.
Bologna
Famed for its spaghetti and clay-hue skyline, the small city is chock-full of beautiful architecture, great people, and of course, the rich history you will love as a retiree. All of these build up an excellent quality of life for many.
Abruzzo
This Italian city stands out because of its unpopularity among many expats. It has a rural setting with diverse, picturesque views from its beautiful sand beaches to charming hills. It is heavily steeped in Italian culture, and the food and galleries are all a perfect reflection of the lifestyle of Italians.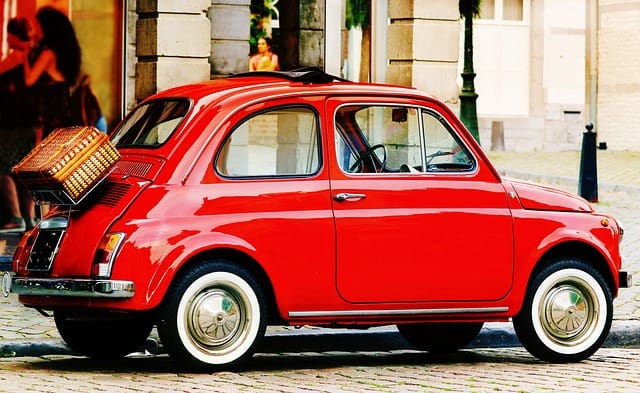 Rome
Apart from being Italy's capital and doubling as the third largest city in Europe, Rome is a top location for expats, especially if you are a lover of history because a lot of Italian history can be found in Rome, from medieval times to neoclassical times. The traffic jams and noise could be a turnoff in the end.
Proximity to the United States
There are daily direct flights from a few part of the US Rome and flight time from NY to Rome is around eight and a half hours. There are available direct flights from places like Rome and Milan to the United States and relatively good inter-Europe connections, all at an affordable rate. However, they could climb to higher prices during the holidays or high summer seasons.
Activities and Recreation
There is a fantastic pool of options to select from to have an amazing time in one of Europe's finest places to visit, Italy. If you care about cultural heritage, there are a lot of tours and discoveries you can make. Should you enjoy culture and food, hiking, watersports, swimming, skiing, ecolodges, boating, golf, biking, architecture and opera are among the myriads of options.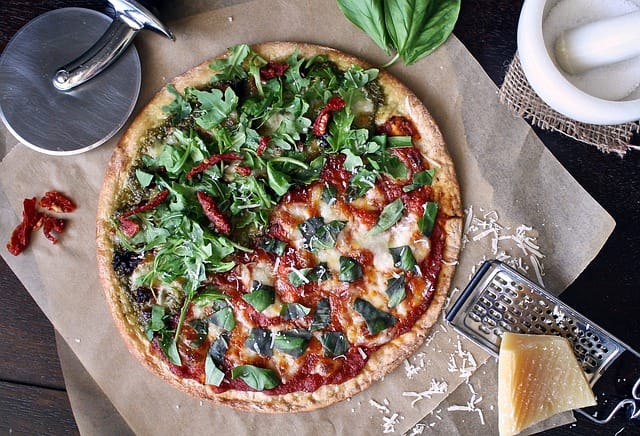 Some leisure activities that many report to immensely enjoy are grape harvesting, wine tasting, and even road trips. Italian food is adored in every corner of the planet. Relocating to Italy means regularly enjoying homemade pasta, delicately folded tortellini, fresh mozzarella cheese, organic, delicious and locally sourced produce, and excellent local wine that may promote a longer lifespan. So if you find yourself bored in Italy…It's not Italy's fault. 
Bottom Line
An abundance of visually captivating landscapes, rich history and unique food makes Italy a top retirement destination. And yes, it can be a little difficult to obtain a visa, but if you consider the tax incentives and allure of an Italian lifestyle, this choice can be irresistible.
Here is a list of the Pros and Cons of traveling, living, moving and retiring in Italy